6 Big Living Room Rules Totally Worth Breaking This Year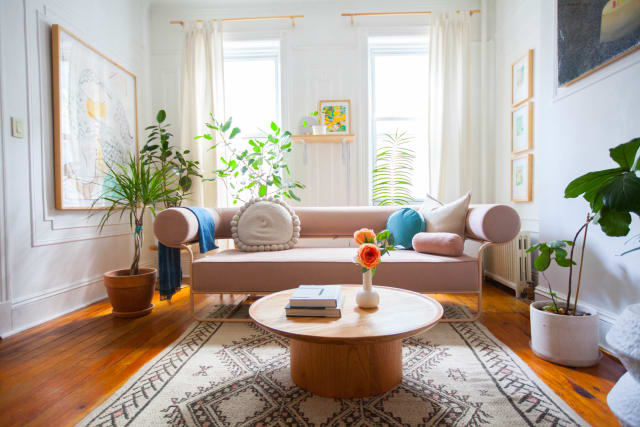 Because it's the first space you walk into when you enter my
home, my living room serves as a guest's first impression of my
space and sets the tone for the rest of the house. I put my heart
and soul into decorating it, but months later something was still
missing. It was a beautiful, neutral space, but one that lacked
personality. So I set aside what I thought I knew about decorating
and made a few riskier purchases—I had an antique wing chair
covered in a seriously mod fabric and added an oversized pastel
pink and blue oil painting to the main wall. Just like that, the
space felt alive. So I wondered, what other decorating rules are
just begging to be broken? Here, the experts weigh in.
Source: FS – NYC Real Estate
6 Big Living Room Rules Totally Worth Breaking This Year